SUN NIGHT WINS ILBA AWARD
The 2019 International Latino Book AwardS took place in los angeles September 21, 2019
Sun Night follows the lives of two brothers growing up in Panama in 1976. Sebastian and Santiago live in a home with an alcoholic and philanderer father. Their mother, Michelle, an English teacher, takes on the role of both parents while trying to keep her marriage alive for her children's sake.
The boys are very close and protective of each other. They keep strong through all the adversity of their lives by stories they tell each other when they go to sleep at night. One day, Sebastian creates a collage of the sun for a school project which prompts his brother to ask him, "Where does the sun go at night?" The question sparks Sebastian's imagination to take them as far away as possible from their reality. The tales are symbolic yet incredibly fantastical and visually imaginative. Sebastian utilizes the sun as the protagonist that connects the scenarios he describes to his brother every night. It takes them to far and unique locales all over the world. The sun character is powerful, it has the ability to push itself through from one side of the planet to the other and able to resize to fit through the mouth of a volcano to make the night a day again.
The narratives are rich in wisdom and color, a contrast from their real life. The family is later exposed to an incident that tests everyone's strengths. The book culminates with a reflection in the author's own words bringing closure to the challenges he was exposed to in his youth in addition to considering the meaning of all he learned from his brother.
El Sol de la Noche sigue la vida de dos hermanos que crecen en Panamá en 1976. Sebastian y Santiago viven en una casa con un padre alcohólico y adúltero. Su madre, Michelle, una maestra de Ingles, toma la posición de ambos padres mientras trata de mantener su matrimonio vivo por el bien de sus hijos.
Los niños son muy unidos y se protegen el uno al otro. Se mantienen fuertes de toda la adversidad de sus vidas por los cuentos que se echan entre ellos cuando se acuestan a dormir en las noches. Sebastian hace un collage del sol en un proyecto escolar el cual le causa a su hermano preguntar "A dónde se va el sol en la noche?" La pregunta despierta la imaginación de Sebastian lo cual los lleva lo más lejos posible de sus realidades. Los cuentos tienen mucha simbología sin embargo, son increíblemente fantásticos y visualmente imaginativos. Sebastian utiliza el sol como el protagonista que conecta las escenas que le describe a su hermano todas las noches. El sol los lleva a lugares lejanos y sitios únicos alrededor de todo el mundo. El sol es poderoso, tiene la habilidad de empujarse de un lado del planeta al otro y de salirse por la boca de un volcán para hacer de la noche un día nuevamente.
Las narrativas son ricas en color, un contraste de sus vidas reales. La familia luego es expuesta a un incidente que prueba su fortaleza. El libro culmina en una profunda reflexión en las palabras de el mismo autor trayendo cierre a los retos al cual fue expuesto en su infancia además de considerar el significado de todo lo que aprendió de su hermano.
2019 International Latino Book Awards Winner
SUN NIGHT has won the Mariposa Award - for Best First Book - Memoir/Autobiography given by Latino Literacy Now.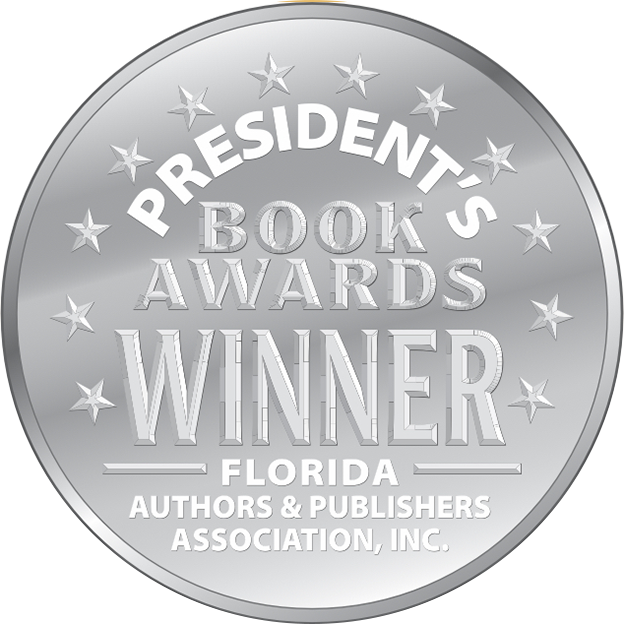 President's Book Award Winner
SUN NIGHT received a silver medal in the Florida Authors & Publishers Association, Inc., President's Book Awards, at an award ceremony in Orlando, Florida on August 4, 2018.
E.H. de la Espriella was born and raised in Panama. He is an award-winning author and designer working as a design and branding creative leader. He is also a fine artist working in oils, collage, drawing, and photography. Mr. de la Espriella lives in Orlando, Florida with his family.
Mr. de la Espriella writes his first book, SUN NIGHT, a creative memoir about his childhood years growing up in Panama with his brother. His book has been recognized with a President's Book Award by the Florida Authors and Publishers Association on August 4, 2018. SUN NIGHT has also received the Mariposa Award for Best First Book by the Latino Literacy Now - 2019 International Latino Book Award. In August 2019, SUN NIGHT was selected as a finalist in the Santa Fe Writers Program Awards Project.
To learn more about E.H. de la Espriella's artwork, visit delaespriella.com.
Q & A with E. H. de la Espriella
What was it like to write your first book?
It was completely scary and intimidating. Difficult to write, it required recollecting very emotional moments of the past. About three years ago, I began arranging ideas to build the story and preparing a chapter list. From the beginning it was very clear that I wanted to tell a story about the conversations that my brother and I had at night when the lights went out in our bedroom. We talked about many things until one of us fell asleep. And as we talked, shared, and experienced, we learned from each other and supported each other like no one else.
You have described this story as one of many contrasts, can you elaborate on that?
While the book is a memoir, the real story of a short period of time in the life of my family, there is plenty of fantasy found in the stories my brother and I told each other. I wanted to create a clear difference between reality and fantasy through the use of color and texture. I did that by describing the real environments in a simpler way, while the fantasy stories in richer visual detail.
What would you like your readers to leave with after reading Sun Night?
For those who were lucky to know my brother personally, I hope they see SUN NIGHT as a way to honor his memory. For those who did not know my brother, I hope that they get the essence of who he was through the pages of the book. This will help keep his memory alive. Additionally, I hope to inspire adults battling with alcoholism to seek assistance, if not for themselves, for those around them whose lives they affect. I began to write the second part of my story in 2017.
I'd like to thank three people that helped and supported me through this process for the last three years. Samantha Hubbard for her amazing and special friendship, for believing in me and in my story, and giving SUN NIGHT the necessary care in editing my thoughts just so perfectly. James Peshek for understanding the hours and days where I needed to disconnect and just write, and for all the emotional support and love only a husband can provide when remembering the past was just too difficult to handle. And finally, to my mother, Sonia Ortiz, for she has been the rock of my small family, because without her I would not be here.
EL AUTOR
E.H. de la Espriella nació y se crió en Panamá. Es un autor y diseñador galardonado que trabaja como líder creativo en diseño y branding. También es artista en bellas artes en oleo, collage, dibujo, y fotografía. El Sr. de la Espriella vive en Orlando, Florida con su familia.

E.H. ha escrito su primer libro, El Sol de la Noche, una novela creativa basada en su infancia viviendo en Panamá con su hermano. Su libro ha sido reconocido por la Asociación de Autores y Editoras de la Florida en la categoría de autobiografía el 4 de Agosto de 2018. El Sol de la Noche además ha ganado premio Internacional de Libros Latinos en el año 2019 en la categoría especial Premio Mariposa por Mejor Primer Libro por el grupo sin fines de lucro Latino Literacy Now en Los Angeles, California. En Agosto de 2019, El Sol de la Noche fue escogido como finalista en la competencia de premios de la Santa Fe Writers Project.

Para más información sobre los trabajos artísticos y gráficos de E.H. de la Espriella, visite su pagina delaespriella.com.
Q & A con E.H. de la Espriella
Como fue para ti escribir tu primer libro?
Fue algo completamente aterrador. Difícil de escribir, requirió recordar muchos momentos emocionales de mi pasado. Hace como tres años, comencé a preparar ideas para construir la narrativa y preparé una lista de capítulos. Desde el principio estaba claro que quería contar una historia sobre las conversaciones que tenia con mi hermano cuando nos acostábamos a dormir en las noches. Hablamos de muchas cosas hasta que uno se dormía. Y al conversar, compartíamos y experimentábamos, aprendimos cada uno del otro y nos apoyábamos mutuamente como nunca nadie más.

Has descrito tu libro de ser uno de muchos contrastes, puedes elaborar más en eso?
Mientras que el libro es una autobiografía creativa, la historia real de un tiempo corto en la vida de mi familia, hay mucha fantasia en los cuentos que mi hermano y yo nos contábamos. Quería crear una diferencia clara entre lo que era realidad y ficción en el uso de colores y texturas literarias. Hice esto describiendo los lugares reales de manera simple, mientras los cuentos fantásticos en mucho más detalle visual.

Qué quisieras que tus lectores se lleven con ellos después de leer El Sol de la Noche?
Para aquellos que tuvieron la suerte de conocer a mi hermano personalmente, yo espero que tomen El Sol de la Noche como una manera de honrar su memoria. Para aquellos que no conocieron a mi hermano, espero que puedan sentir la esencia de quien era a través de las páginas del libro. Esto ayudara a mantener su memoria en vivo. Adicionalmente, espero poder inspirar adultos que luchan contra el alcoholismo para que busquen ayuda, si no para ellos mismos, para aquellos sus vidas afectan a su alrededor.

Quisiera darle las gracias a tres personas que me ayudaron y apoyaron a través de este proceso en los últimos tres años. A Samantha Hubbard, por su increíble y especial amistad, por creer en mí y en mi libro, y por darle a El Sol de la Noche el cuidado necesario al editar mis pensamientos tan perfectamente. A James Peshek por entender todas las horas y días donde me tenía que desconectar y escribir, y por todo el apoyo y amor que solo un esposo puede proporcionar cuando recordando el pasado era difícil de manipular. Y finalmente, a mi madre, Sonia Ortiz, porque ella ha sido la roca de mi pequeña familia, porque sin ella, yo no estuviera aquí.
READERS' FAVORITE REVIEW
Reviewed By A. L. Peevey for Readers' Favorite
Sun Night by E.H. de la Espriella is a memoir, telling the story of two boys, Santiago and Sebastian, brothers connected by an exceptionally tight bond. The older one, Sebastian, is sensitive, pensive, and artistic while the younger Santiago is outgoing, athletic, and boisterous yet protective of Sebastian. Taking refuge in nightly conversations helps them sort through their experiences at school and at home, answering questions about life. These bedtime talks often become journeys across the world, imaginative and illustrated by the sun and clouds and other aspects of the heavens, to such diverse destinations as China, Italy, and Spain, and into space itself. But, the two brothers learn the difference between imagination and the realities of life as they are faced with parental discord and, ultimately, death itself.

The language of E.H. de la Espriella's Sun Night is often lyrical, showing us scenes as if through a kaleidoscope, evoking wonder yet still profound. Just as often, the language is plain spoken, describing the boys' and their parents' interactions and conversations matter-of-factly. Written in the third person, this allows readers to enter the minds of various characters. This book is much like a travelogue, though equal parts fantasy and reality. It also affirms the truth that loved ones who are no longer with us continue to affect our lives and not just through our grief at their loss. Finally, young readers can discover new truths and identify with the boys' experiences while older readers can rediscover misplaced childhood wisdom and answers to forgotten questions. This book is well worth the read!
AMAZON FIVE STAR REVIEW - ERIC K.
Sun Night recollects the story of two brothers -- Sebastian and Santiago -- growing up in the 1970s before many technological advancements and toys were available. They share a bedroom, and we quickly see that their sibling bond is very strong, as they are each very protective of one another. Sebastian, the older brother, is intellectual, creative, and introspective. His younger brother, Santiago, is playful, fun-loving, and outgoing. Yet, despite their age difference, they calm each other's fears and have each other's backs in different situations.

Fantastical moments are sprinkled throughout the memoir. The sun and other weather phenomena take shape on the ceiling of the boys' room. These also take on symbolic properties of whatever is going on in Sebastian's and Santiago's lives at that moment -- good or bad. Sebastian uses these visions to weave stories that take his younger brother Santiago on magical journeys and make him feel that all will be all right with the world. In return, Santiago gives his older brother Sebastian his unconditional brotherly love and helps him to conquer his own fears.

One of the unique facets of this memoir is that it is told in the third person narrative. Because it's written like this, we not only get to see one point of view, but many. We see things that go beyond what one narrator/observer would traditionally view. Further, the descriptive text throughout the book feels lyrical and really makes the pages come alive.

The last couple of chapters flew by for me as the story reached its climax. I wanted to rush through them to see what happened, but at the same time, I didn't want it to end. As the story reached its finale, I wanted to know more about what happened to the author and his family. Fortunately, the author provides an afterword that fills in many gaps and answers many questions.

This is a classic story that stands out from its peers. It's a beautifully told memoir examining one moment in time of the author's life. It's about the innocence of childhood, the bond and deep friendship between brothers, and how one event can affect us the rest of our lives.
AMAZON FIVE STAR REVIEW - KATRINA D.
What an amazing story!
What a lovely book! The storytelling was amazing...I could feel the love between the brothers and I could easily envision the places, sounds and even smells that the author describes. The book was enjoyable from beginning to end, hit all emotions and was extremely vivid. I would highly recommend this book to anyone! I couldn't put it down!